The Modern Alternative to Tile.
"Simplify your style while adding value to your home.  Let Life Rocks Professionals make your bathroom remodel quick and easy by doing it right the first time."
Wetwall™ is a patented waterproof bathroom panel system that locks water out without the grout. Our innovative material and proven technology transform bathrooms quicker, easier, and more affordably than tile.  Life Rocks Countertops and Beyond is the premier installation partner in the Cincinnati /NKY Region.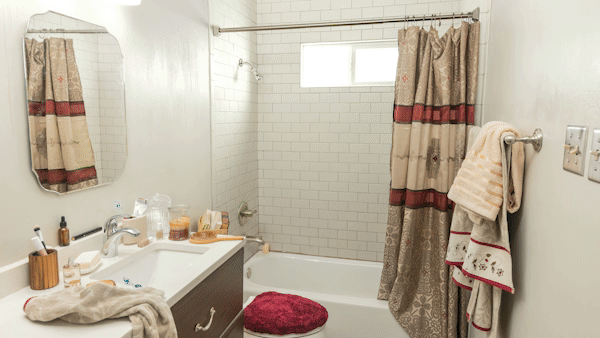 PATENTED WATERPROOF PANEL SYSTEM
Installs seamlessly with customizable tongue-and-grove panels & color match sealant, so there is no need for grout.  Bullnose edge profile included, so no edge treatment is needed.

DARING DESIGNS
Looks like marble, stone, or wood – including abstract patterns, and weighs a lot less.  Coordinated to complement popular design materials, the panels can be used wherever design meets water.  See More

ANTIMICROBIAL PROTECTION
Engineered an with EPA-approved antimicrobial finish that inhibits the growth of bacteria, mold, and mildew...and works with standard disinfectant products.  A grout-free finish means no sneaky mold growth or grout cracking.

SCRATCH & SCUFF RESISTANT AEON™ TECHNOLOGY
Does double duty: works hard in busy bathrooms & looks luxe longer.
FAST TURN AROUND TIMES
Finding tile installers who can schedule your project quickly can be a challenge.  At Life Rocks Countertops & Beyond, we have a team of installation specialist so we can get you on the schedule fast.
Learn More or Get a Free Quote
The team at Life Rocks saved me a ton of time and money by recommending the Wetwall solution.  We were running out of time and budget during a recent flip.  The Wetwall panel system looks great and way about 1/2 the time and money as a tile job.  I couldn't be happier. 
We decided to go with Wetwall while finishing the basement bath.  It looks wonderful and is super low maintenance.  Kirby and the guys at Life Rocks were able to schedule and install super fast.  I'm very pleased we went this route.